Austin Kocher, Ph.D.
Kocher is a political and legal geographer studying the theories, laws, and institutional practices behind immigration enforcement. Assistant Professor with Syracuse University's Transactional Records Access Clearinghouse (TRAC), Affiliated Faculty in the Department of Geography at the Maxwell School, and Research Fellow at American University's Center for Latin American and Latino Studies and the Immigration Lab. His research has appeared in journals such as Antipode, American Behavioral Scientist, Territory, Politics, Governance, Societies, Georgetown Law Journal, and Journal of Latin American Geography.
Site Navigation
About Me
Publications
Resources
In the News
Archived Blog Posts
Past Events

Recent Publications
Upcoming Events & Speaking Engagements
January 10-12, 2024: Presenting at

"

Developing Innovative Research Approaches to Address the Needs of People on the Move" workshop at Barnard College in New York City.
March 5, 2024: Speaking at

"

Immigration and Freedom of Expression" panel event at Cornell University. (more information to come)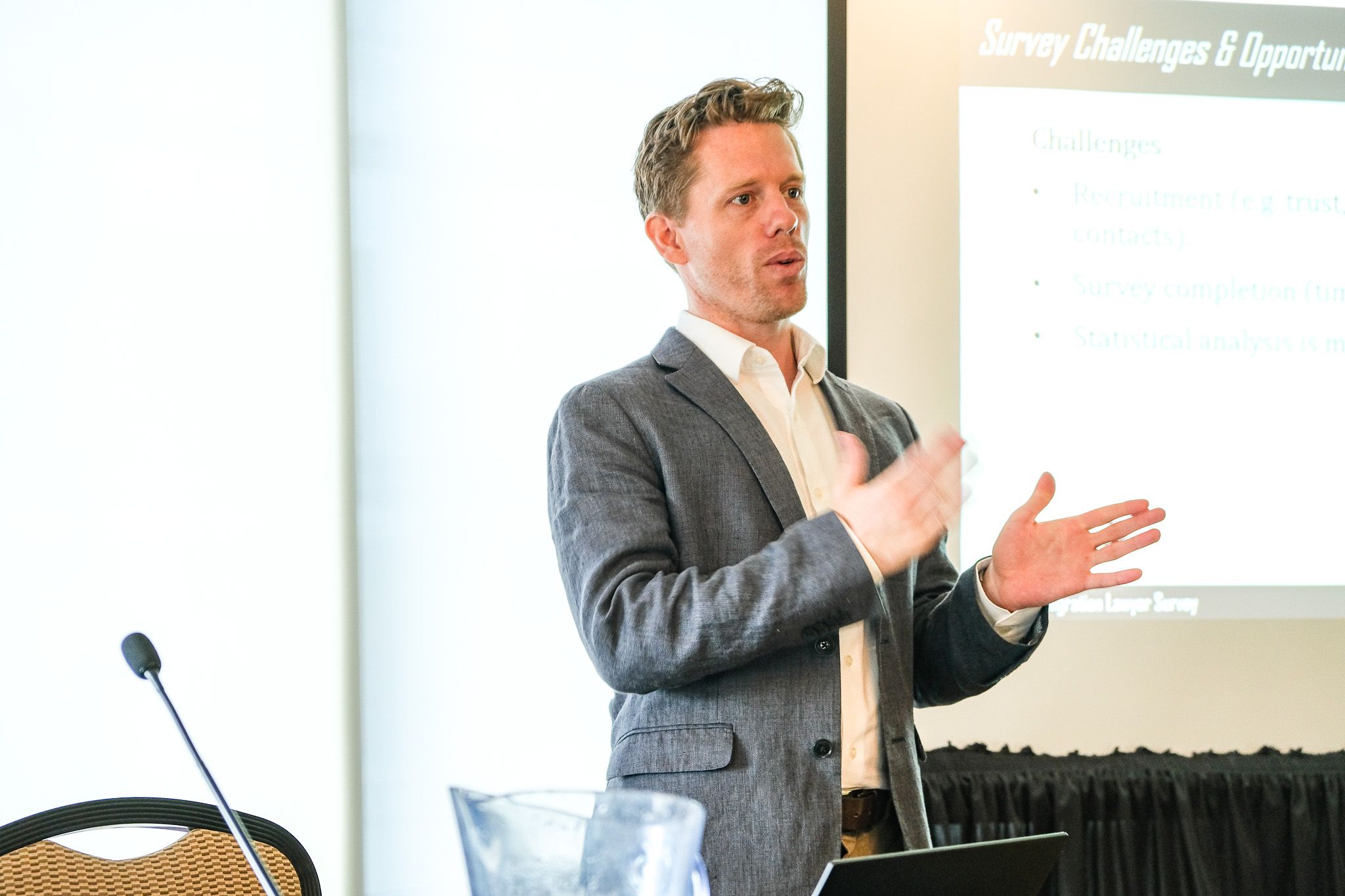 Presenting on the immigration courts at the Law & Society Association conference.
Recent Events & Speaking Engagements
November 2023
November 17, 2023: Overcoming Institutional Closure in Immigration Research: How

TRAC

Uses Public Records Requests to Study the Deportation State. At the Center for Studies in Demography and Ecology at the University of Washington. More info + registration.
October 2023
September 2023
Presented paper at The Ohio State University Moritz College of Law titled

"

FOIA

as Method: Mapping the Digital Architectures of the Immigration State."
July 2023
July, 2023: Participating in international workshop on immigration data in Canada.
June 2023
May 2023
May 18-19, 2023: Panel on the Freedom of Information Act (

FOIA

) at the Transparency Conference in Washington, D.C., hosted by the American Immigration Council.
April 2023
April 13, 2023: Invited research presentation on electronic monitoring of migrants at the University of Baltimore School of Law.
April 13-15, 2023: Invited research presentation on asylum at the International Conference on Forced Migation at

UCLA

.
April 27-28, 2023: Spoke at the Annual Latino Public Affairs Forum hosted by the Center for Latin American & Latino Studies at American University where I recently started as a research fellow. Learn more about the event here.